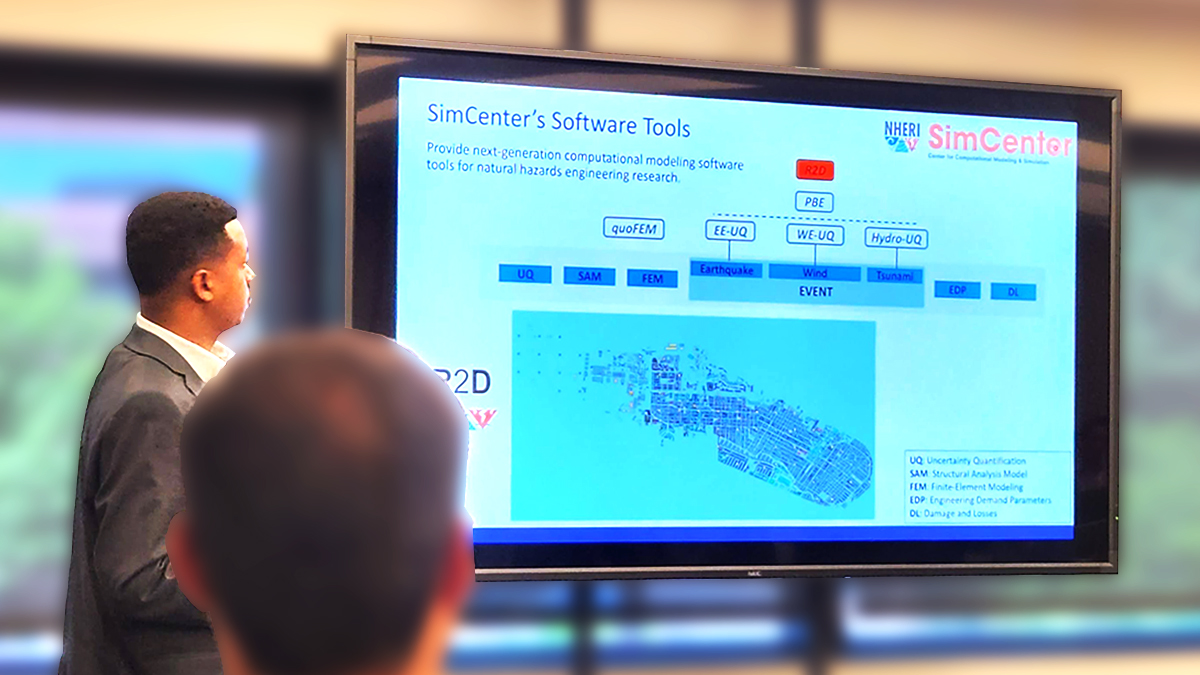 Abiy Melaku, Postdoctoral Scholar, Software Developer
Dr. Abiy Melaku, SimCenter postdoctoral researcher, engaged the computational wind engineering community during the "SEI-NIST Workshop on Advancement of Computational Wind Engineering," which was held May 18-19, 2023, in Reston, Virginia. The goal of the workshop was to assess the current state-of-the-art in computational wind engineering (CWE) field and support future development in the area.
Dr. Melaku presented "Prospect and limitations of large-eddy simulation (LES) for predicting wind loads and responses of tall buildings: a validation case study." The first part of the presentation highlighted some of SimCenter?s recent work to simulate the impact of wind loads on the built environment at individual building and regional scales. Specifically, the computational fluid dynamics (CFD) workflow implemented in the WE-UQ tool that is tailored to wind engineering applications was highlighted. Dr. Melaku described important components of the developed workflow to enable simulation of overall loads and local cladding loads using high-fidelity CFD models. In the second part of his presentation, he discussed a detailed validation case study he conducted during his Ph.D. studies at Western University.