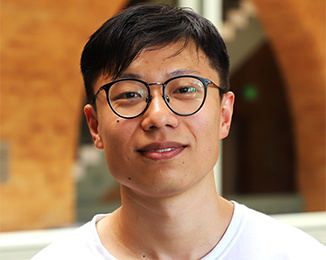 Dr. Jinyan Zhao, Postdoctoral Scholar,
Software Developer
The SimCenter Development Team relies on post-doctoral scholars to enhance and develop SimCenter software tools. Their domain expertise and research experience provide valuable insight into natural hazards research workflows that the Center supports. In this article, we feature Dr. Jinyan Zhao, Postdoctoral Scholar, Software Developer.
Jinyan is developing and benchmarking research capabilities for regional-scale risk analysis resulting from natural hazards. He will also add geotechnical perspectives to SimCenter tools such as EE-UQ, and he will participate in creating additional educational modules in the Teaching Gallery.
Dr. Zhao completed his Ph.D. in the Structural Engineering, Mechanics, and Materials (SEMM) program in the Department of Civil and Environmental Engineering at UC Berkeley. He also completed a research visit to the Norwegian Geotechnical Institute. Prior to this experience, he received his master's degree in SEMM from UC Berkeley and a Bachelor's degree from the Hong Kong Polytechnic University. His research involves numerical simulation and risk assessment of large-scale civil infrastructure under natural and human-made hazards. During his Ph.D. studies, he created a methodology as well as computational tools for probabilistic performance-based assessment of building damage from excavation-induced ground movements.