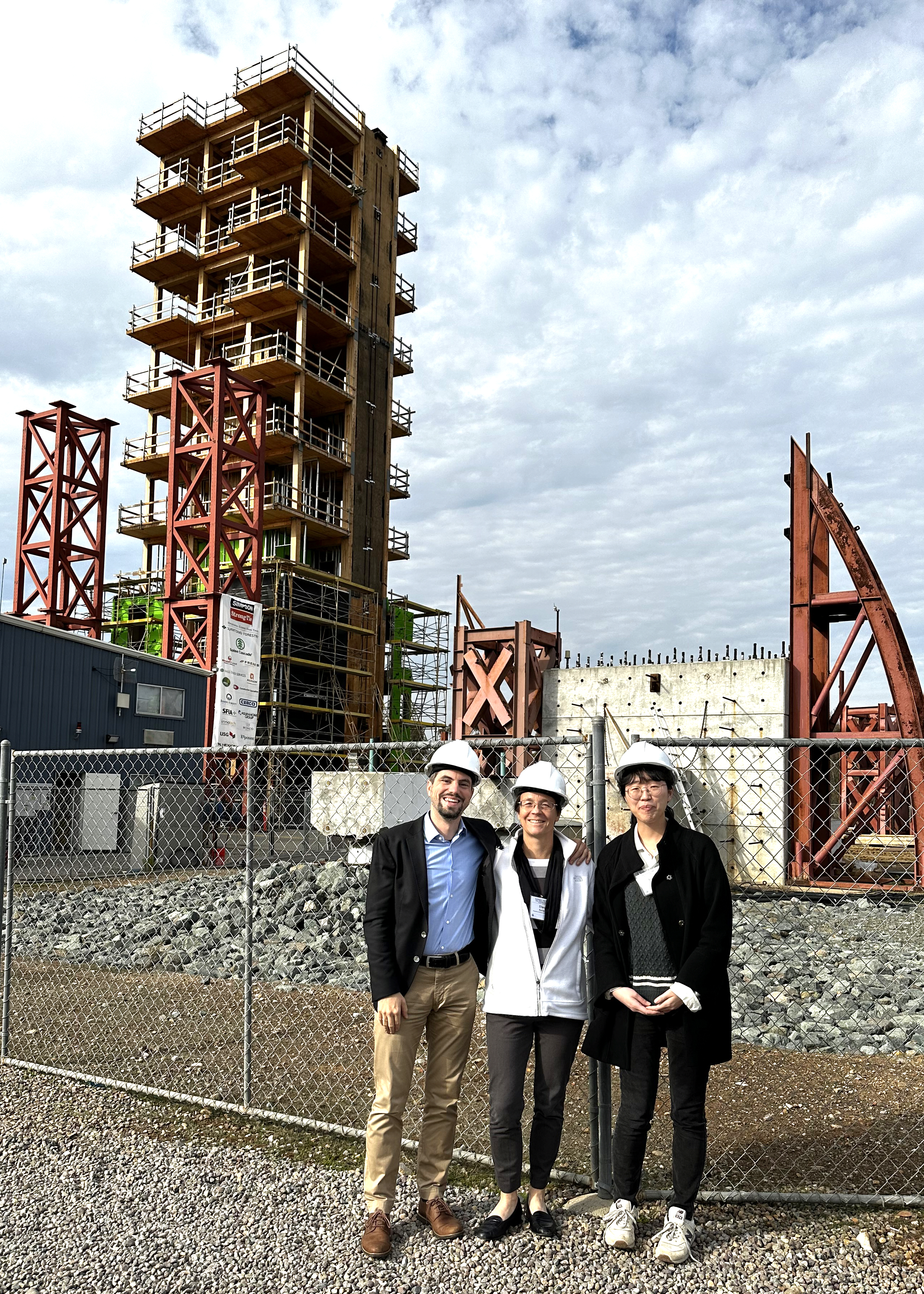 SimCenter researchers participated in the "NHERI@UC San Diego User Training Workshop" held on December 15-16, 2022, at UC San Diego.
In their presentation titled "SimCenter Tools and Capabilities for Experimental Researchers," Adam Zsarnóczay and Sang-ri Yi discussed how the SimCenter research tools provide benefits to experimental researchers before and after testing. For example, while the testing regimen is being designed, computational modeling studies that account for uncertainty are facilitated by SimCenter's uncertainty quantification techniques. After the laboratory testing, calibration of the simulation model to experimental test results is expedited with the use of SimCenter's advanced calibration methods. Furthermore, outcomes of experimental research can have broader impact when data and models are shared and made available through the SimCenter application framework; future researchers, educators, and practitioners can rely on and benefit from the shared knowledge.
While touring the NHERI facility, Dr. Zsarnóczay, Dr. Yi, and Prof. Ellen Rathje, PI of NHERI DesignSafe, observed the full-scale 10-story Tallwood mass-timber building specimen, scheduled to be tested on the recently upgraded, 6 degree-of-freedom NHERI@UC San Diego shaking table in early 2023.